BPL Recommendation Blog
Find out what the staff of Burton Public Library reads!  Short reviews of their favorite books, movies, or CDs.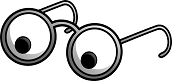 What should I read next?  Try some of the links below:

 
Amazon.com 
A good source for book reviews, upcoming releases, top sellers, etc.

Fantastic Fiction  - a staff favorite!
Type in your favorite author to get a listing (in order!) of all of his/her series titles. A great  site with bibliographies for over 10,000 authors and information on over 200,000 books.

Goodreads
Great source for book reviews. Track what you've read and share recommendations with other members of this book lovers' community.

Library Thing
Catalog your books online.  LibraryThing helps you create a library-quality catalog of your books and connects people based on the books they share.

Literature Map 
Enter the name of a favorite author, and you'll get a display of writer's names, with your pick at the center.  The closer a name sits to your choice, the better chance that you'll enjoy that author's style.

New York Times Best Sellers List

Novelist Plus - a staff favorite!
Novelist Plus helps readers of all ages or those who help readers find fiction and non-fiction books they will enjoy. Using simple search techniques, find helpful resources such as expert reading recommendations, read-alikes, book discussion guides, thematic book lists and more. A Burton Library or Clevnet library card is needed to log in to this website.

Ohio Center for the Book
Find Ohio authors of both fiction and non-fiction books

Oprah's Book Club List

Publishers Weekly 
Best seller lists for all different kinds of books, etc.

Reader's Circle
An online directory for book clubs and reading groups.

Reading Group Guides 
An online community for reading groups.  Almost 2000 Group Guides for book discussions, how-tos, and more!

What Should I Read Next?  
Type in the title of a book (or author) that you have enjoyed and you'll receive a list of similar suggestions.